Sunday, May 29, 2022, at 12:45 pm – 1:45pm PST
You may download a copy of the flyer for this event here.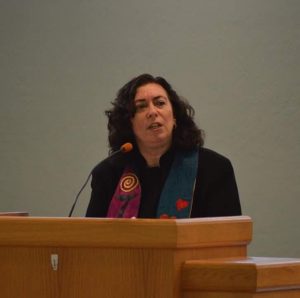 Join Rev. Suzanne Fast for a discussion on "Invisible Disabilities," and how understanding the concept is important to accessibility & inclusion, the Sunday of Memorial Day weekend, 29 May.
The Reverend Suzanne Fast (she/her) is a Unitarian Universalist community minister focusing on disability justice, advocacy, education, and pastoral ministry, primarily through UU Association's EqUUal Access. She is one of the creators of the Accessibility and Inclusion Ministry Program for congregations and serves on its Coordinating Committee. Rev. Suzanne is disabled, chronically ill, and neurodivergent. She is affiliated with the Unitarian Universalist Congregation of Greater Naples, Florida.
Event sponsored by Accessibility Task Force for the Unitarian Universalist Church in Eugene Community.