David W. Oaks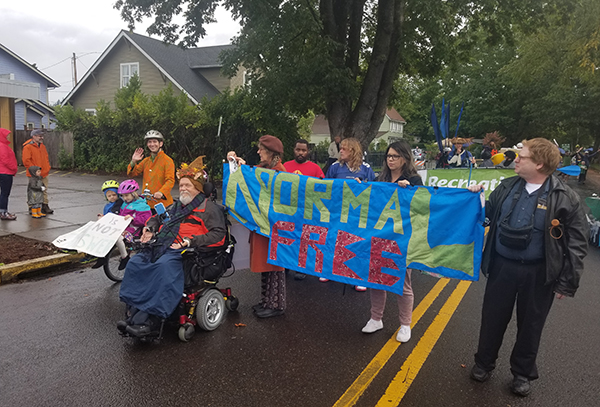 David W. Oaks in powerchair leads a contingent for MindFreedom Oregon and KindTree in a Eugene, Oregon 2019 parade, holding the "Normal Free Zone" from the Oregon Country Fair's Community Village.
Learn more about David W. Oaks and his activities
MindFreedom International bio, before David's accident
Personal blog: http://www.davidwoaks.com/
Facebook: https://www.facebook.com/david.w.oaks
Twitter: https://twitter.com/davidwoaks
LinkedIn: https://www.linkedin.com/in/davidwoaks/
Read a chapter by David W. Oaks published in book by World Psychiatric Association leader on coercion in psychiatry. You can download free sample PDF of chapter on "moral imperative of dialogue" with psychiatric survivor groups, via this link.