To download the one-page flyer of the below PSA: uuce-flyer-webinar-home-access-2023.04-b
PUBLIC SERVICE ANNOUNCEMENT, From Accessibility Task Force access@uueugene.org
——————–
Free Public Zoom Webinar: Making Your Home More Accessible
Sunday, 30 April 2023, 12 pm PT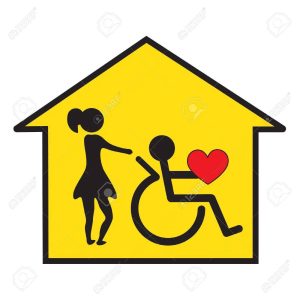 How can our homes be more welcoming to people with disabilities?
As we age what modifications will help us stay in our homes longer?
What are some tips, both easy and not-so-easy?
You're invited to a free webinar on the basics of creating an accessible home. Ramps, doors, bathroom-safety, kitchen-usability and other types of accommodations will be discussed. Learn from lived experience! 
Bring your questions and stories of your own accessibility ingenuity. We can all be more aware of these topics on the side of love!
Brief speakers include Bruce Barney (who helpfully created a new resource guide), Michael Young, Debra Nuñez & David Oaks. We'll have time for you to share your own ideas, goals, challenges and successes with each other.
Sunday, 30 April 2023, 12 pm PT. At that time use this link:
https://tinyurl.com/ATF-webinar Webinar ID: 868 6232 6554
We'd love to hear examples of your own home modifications & any questions. 
Email access@uueugene.org Resources uueugene.org/accessibility-task-force/
Sponsored by Accessibility Task Force of Unitarian Universalist Church in Eugene